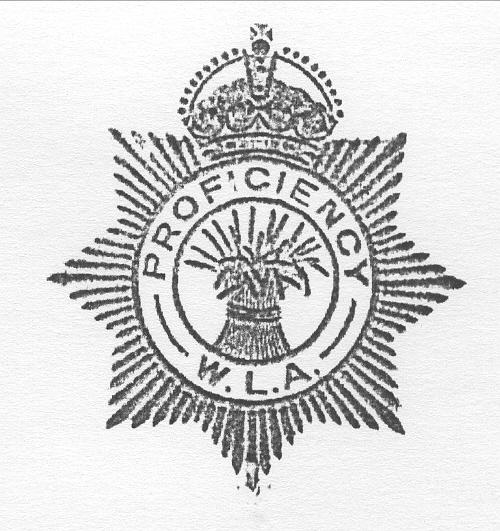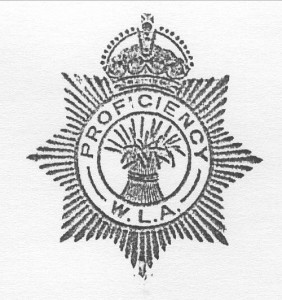 Introduction
One of my proudest moments that I offer here in this Land Girls memoir was nearly 70 years ago when as a young girl I was presented to HM Queen Elizabeth for my services in the Women's Land Army (WLA). Why, because I had volunteered as a "Land Girl" at the outbreak of World War II in 1939, did well, and served until 1946.
Those Land Girl years were the happiest of my early life. Spent first on Lower Greenbank Farm in Over Wryesdale outside Lancaster, next not so happily at a farm at Gatecare, Liverpool then finally – the best of all – at Marshaw in the Trough of Bowland, working hard in fair weather and foul. All this agricultural work was new to me as I was born in the city – Liverpool – and my knowledge of country life was very limited. I joined before formally leaving school and under age, and was over seven years working on the land doing my bit for the war effort. Fortunate to be trained at the Lancashire Agricultural Institute located at Hutton just outside of Preston, I was also blessed for the companionship and friendship of Veronica Rattray, (Ormerod) who remained a life long friend.
Originated in World War One, the WLA was a volunteer force to take the place of men and meet the critical shortage of labor on the land. With so many ships bringing food to Britain sunk by German U boats, the country faced the prospect of starvation without the ability to produce food at home. Rather than wait for starvation to defeat England in WWII – and the country was once again near that point when the U boats were in ascendance in the Atlantic – the WLA was immediately re-constituted to ensure the maximum amount of home grown food.
At the same time women volunteers were taken in the army (ATS), air force (WRAF), the navy (WRNS) and nursing (FANY). Later women were conscripted into these services and directed to work in munitions factories. Together with the men fighting the enemy directly, we played a significant part in the effort required to win the war that thankfully came to an end with victory over the Germans and Japanese in 1945.
I am writing this in later years as a personal re-collection of what my life was like prior to joining the WLA and through those wartime years in the WLA. My sons, Christopher and Nicholas have heard me speak of these experiences often enough, but this fuller account is written for them, their wives and my grandchildren in the hope they will find it both interesting, and thought provoking.
Memories fade, but I have many of those long, happy and hard working years.
Jeanne C Flann. (nee Harlow), January 2008